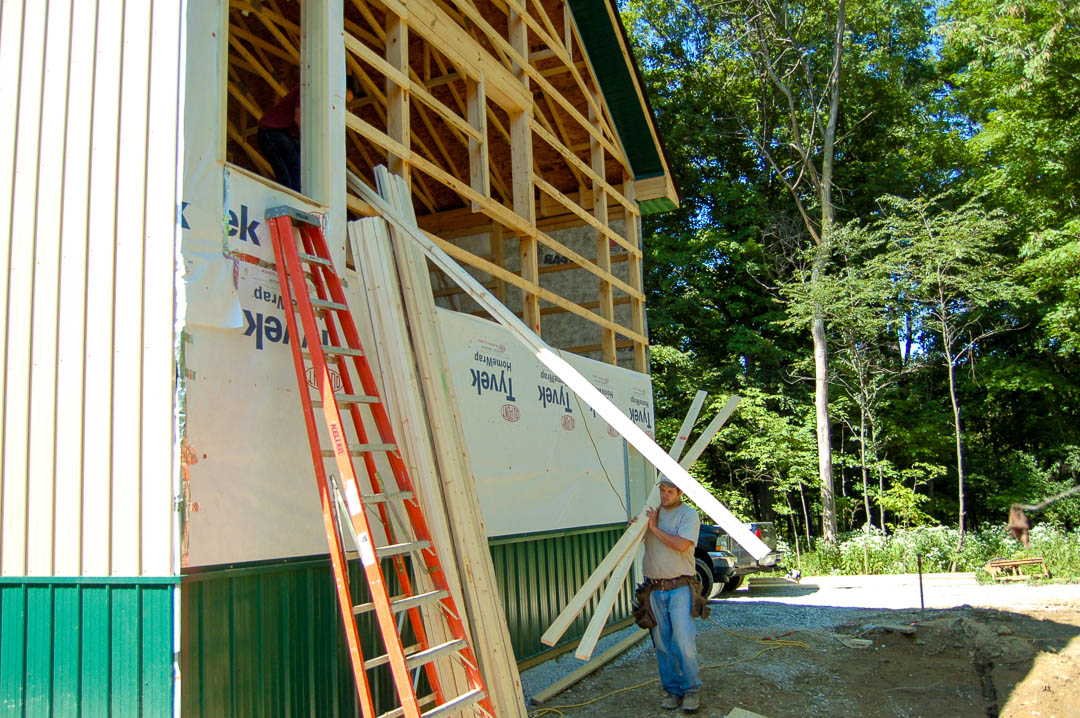 Renovation, Repairs & Remodel
Don't just tear it down!
Before you tear down an old building, consider renovating or remodel the existing structure to meet your needs. Take Curtis Auto Sales on West Washington Street in Indianapolis, for example. The original building was only 3 bays wide. We renovated and expanded the building to offer 4 bays wide in the service area with new siding, roofing, reception area and an additional office complete with trim windows, interior insulation, R-19 sides, R-32 ceiling and finished metal interior.
Perhaps your building look something along the lines of the one shown at the right. There are numerous possibilities — if you can dream it, we can build it!
Example 1
Store a large RV in one side with a loft-over small door for storage, office or recreational space above. (You can even add a restroom.) The stairway includes storage below or make it a "man-cave" if you like — there's no end to your ideas. Install an epoxy floor, insulate to your needs or add heating and air-conditioning… install a car lift… just imagine the possibilities!
Example 2
Consider a different look if a loft isn't necessary.
Whatever you choose, don't delay. Inflation is on the way.
Get free estimates
Simply contact us using the short form on our contact page and we'll get back with you promptly!